Instant installments from PrivatBank

Instant installments from PrivatBank
Instant installment from PrivatBank in 30 seconds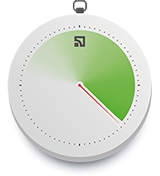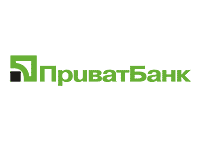 Get installments up to 40 000 UAH for purchases in our store. The maximum term of installments is up to 24 months with a monthly commission of 2.9% of the value of the goods. All you need is – the card of Privatbank. Service is available to card owners "Universal", "Universal Gold", elite cards to VIP clients (Platinum, Infinite, World Signia/Elite). It is possible to receive the Universal card free of charge in the nearest department of Privatbank (see the map)
Registration of "Instant installment" happens in several simple steps:
- Learn a maximum amount of purchase, having sent the sms with the text "chast" to number 10060 or according to the reference. Purchase should not exceed a credit limit of your card.
- Choose goods on the website, press "Buy in credit", choose the credit program "Instant installment by Privatbank", the necessary number of payments in a credit cart and press "Confirm"
- After that, you will be redirected to the "Cart", where in Step 1 you need to enter your personal data, in Step 2 select the delivery terms, check the payment method and click "Confirm order"
- After that you will be redirected to the payment page of PrivatBank for registration of the purchase, where you will enter your card details - number, validity period and cvv2-code
- Make a purchase by making a first deposit from the PrivatBank card. At the time of purchase, the credit card must have a balance sufficient to pay the first payment
- The monthly payment will be withdrawn every 30 days from the moment of purchase from your card
Credits "JSC CB "PRIVATBANK". License NBU № 22 from 05.10.2011.
Terms and Conditions Privatbank