Corporate News
Validity: 30/11/-0001 - 30/11/-0001
NORD presents new models of gas cookers with cast-iron grids
Each housewife on her kitchen wants to utilize reliable and comfortable cooker with wide possibilities for preparing of favorite dishes. Trying to bring maximum comfort to the cooking process, company NORD presents new models of gas cookers with cast-iron grids ПГ 200-7Ч, ПГ 202-7Ч, ПГ 210-7Ч in gas cookers series Monolith with width of 60 cm.
Specially for this models company's engineers designed new grids made out of cast-iron. Due to the new shape and special metal qualities, it provide specific adhesion of dishware with surface, has prolonged working lifetime and withstand damages reliably. Cast-iron grids stick to the surface of the cookers tightly, creating additional stability of the dishware while cooking. It cools down more slowly and preserve temperature of food on the cooker for longer time. And one more pleasant surprise for housewives – it is easier to clean cast-iron surface from fat, it is not being scratched and preserves its outlook for longer time.
Presented gas cookers models possess also some additional useful features: width of the cooking table 60 cm that allow to place pans and pots of 15% bigger size; bigger oven of 62 l, pullout drawer and toughened glass cover. Model ПГ 202-7Ч is provided with electric ignition of the burners and lighting of oven, while top model ПГ 210-7Ч is additionally supplied with electric grill with spit.
Gas cooker NORD with cast-iron grid – is a practical in use and reliable kitchen appliance with large culinary opportunities!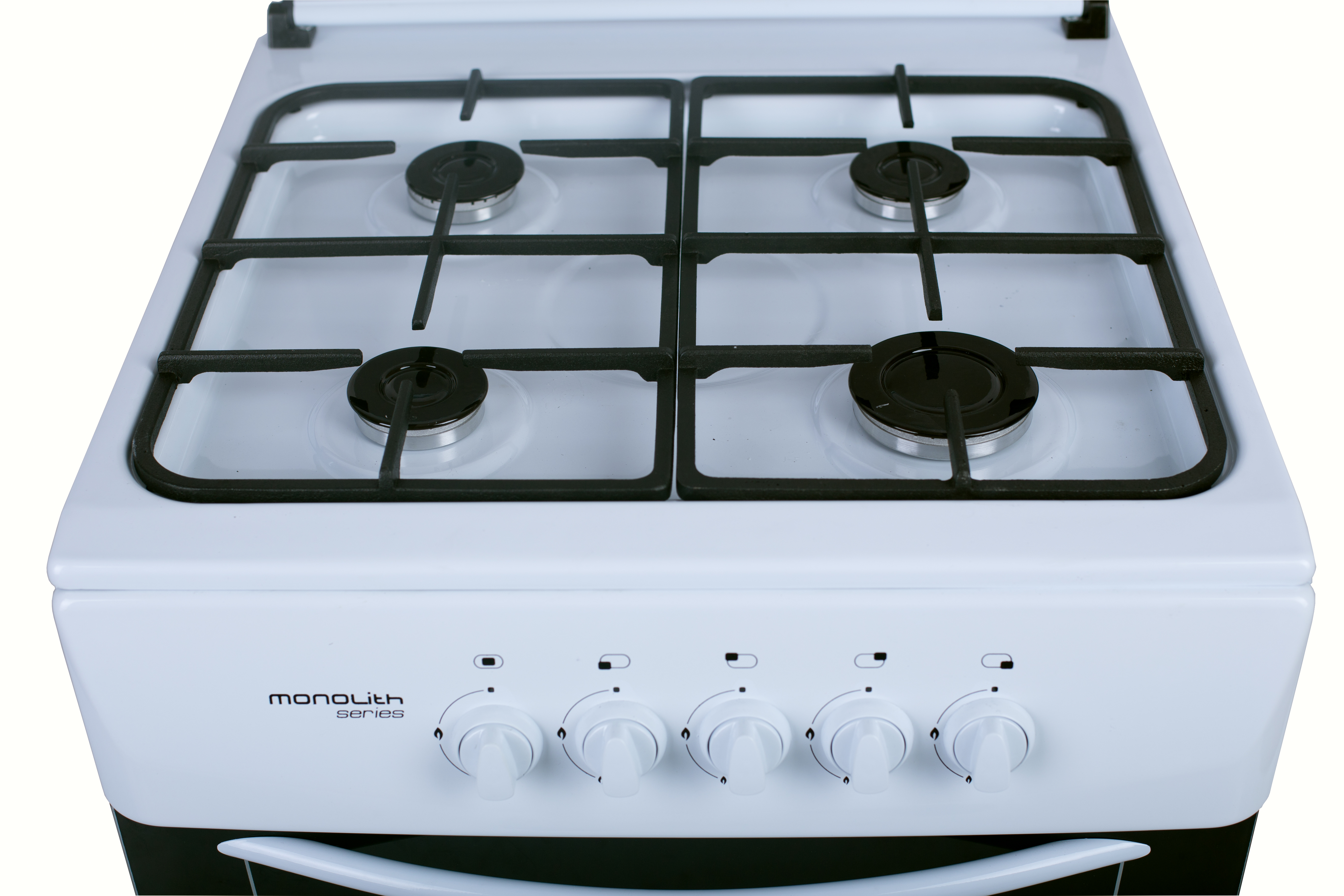 ​