Corporate News
Validity: 22/02/2018 - 11/03/2018
Harmony of color in an interior!
Emphasize unique design of the kitchen with the NORD refrigerator or freezer in silvery color. The special color of paint creating effect of "stainless steel" well is combined with metal surfaces and will ideally fit into any interior. Besides after touch there is no fingerprints left.
NORD presents to the Ukrainian market of 5 new models in a silvery coloring – two-chamber refrigerators NORD B 180 NF (S), NORD B 188 (S), NORD B 239 (S), NORD Т 275 (S) and the freezer NORD F 155 (S). The prices start from 6099 UAH.
NORD Cold freshness refrigerators belong to the class of energy consumption of A+ and A++, V are adapted for operation under operating conditions with unstable tension on a network from 198 V to 264, to severe climatic conditions at a temperature from +10 to +43 With, possess the low level of noise. By their production only environmentally friendly materials with absence of harmful substances, according to the European directives of REACH and RoHS are used.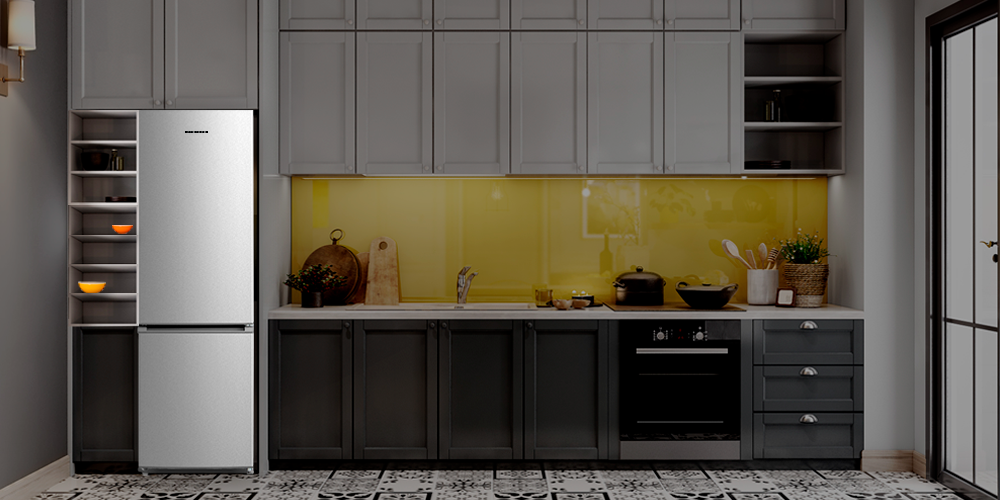 NORD applies the highest quality standards that is confirmed with certificates of quality of the EU to ISO 9001:2008, certificates of conformity of TSU (safety requirement of directives of the EU), the international system of certification TÜV Thüringen and Rheinland, different diplomas, awards and prizes.
To learn more and also to get new models of NORD refrigerators it is possible on the official site of nord.ua and in shops of partners.
NORD is glad to share the long-term experience and wants to help you with use of the acquired technique. For information on products, operating and maintenance conditions, purchase locations, use the NORD Consumer Support Center. Contact by free hot line 0 800 505 204, e-mail to call@nord.ua, or in the support section on the official site of NORD.ua.